I have always loved analog watches and a few months ago, I was in the market for a new watch. My trusty Luminox was having a hard time staying on my wrist due to faulty watch pins and I was growing weary of constant repairs.
I was researching the Marathon T-SAR which is an quartz version of self winding Marathon G-SAR. In my ignorance, I figured that self winding watches were a thing of the past (other than the Seiko Kinetic and Citizen Eco-Drives which are different movements). Like I said it was an ignorant assumption due to lack of knowledge of the watch world. I really liked the T-SAR but the self winding automatic movement of the G-SAR really intrigued me as I had never had one.
For those of you not familiar with the Marathon Watch company they are currently the only TRITIUM illuminated watches issued by the US Government. I really like government issue stuff and this watch is one of the best built watches I have ever had the honor of wearing!
Trying to find out about the G-SAR was a little daunting. I read of its existence on a watch fourm and saw the mention of
http://www.countycomm.com/
. I quickly surfed my way over there and found that they had some Marathon G-SARs in stock. I ordered it and in 2 days it had arrived via UPS. Great service and awesome watches!!!
The story might have ended there, but as I was looking around their website, I found out that the watches were the most highest priced things on their website (still the cheapest place for them on the web). As I looked at all County Comm had for sale, I noticed that there were MANY items that I never knew existed and they were very inexpensive. Also some of these items are great for your bug out gear!
I would like to comment on some of my favorites I have purchased: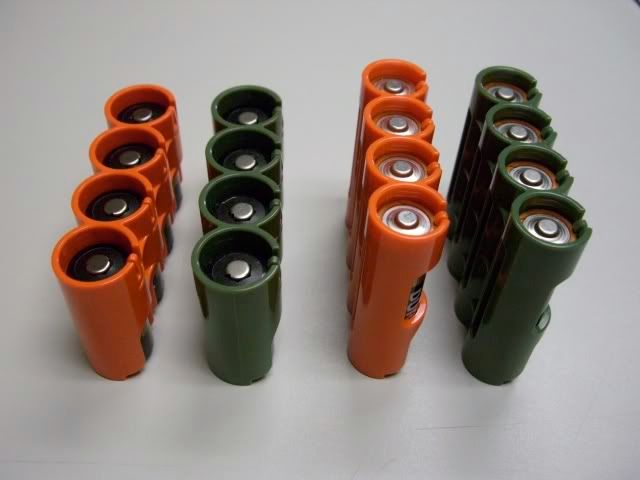 These little jewels carry 4 AA or 4 CR123A batteries. I purchased the CR123A verisons for my tactical light as it is always nice to carry a few extra Lithiums so you will not be in the dark. Great idea and a good design. IMHO these make the SureFire Spare Carriers obsolete *IF* you carry one of the newer LED lights.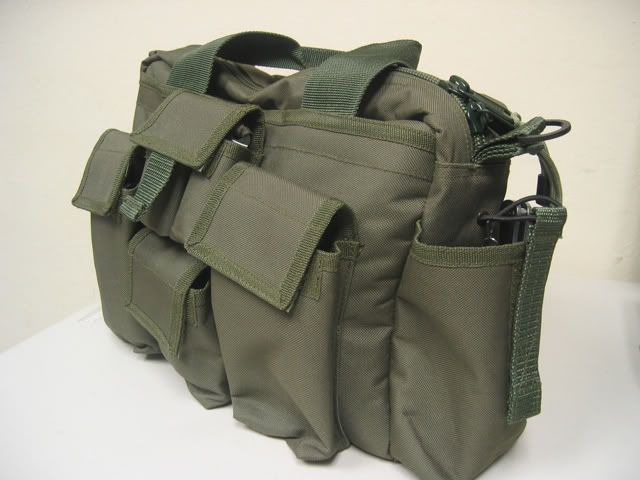 This is a good start for a bug out bag (BOB). Mine is used more for a "Tactical Toolbag". In other words it is a BOB for my weapons and any items that I would use in a self defense situation. Spare mags, batteries, cleaning tools, small survival kit, etc. It has served me very well in this role for some time. Keep the big items in the center and the smaller items in the outer pockets for ready access. Later in another entry I will delve into BOB's.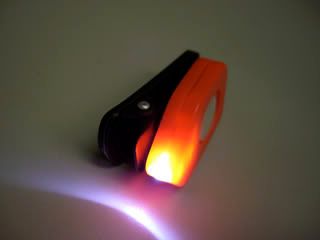 This has to be one of the best button cell LEDs on the market! Plenty bright enough and with its rotating clip it makes it quite handy. From hat bills, to watch bands to belt loops it stays handy. My nephew took one on a Scouting trip and used it for over a week. Needless to say... I had to buy another for he "forgot to give it back". Kids love them and so do adults!!! It doesn't have the momentary switch like the Photon Micro-light, but instead has a on/off slide switch that is plenty good enough. I mean button cell LEDs are not really supposed to be "tactical" are they??? Momentary is what I want on my tactical flashlight not my button cell LED...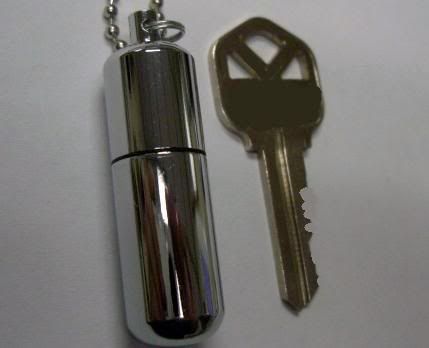 A Zippo lighter is a very reliable lighter, as long as you keep it fueled and dry. The peanut lighter solves most of these problems. It is very compact (under 2 inches) and the fuel does not evaporate.It also seems to be water tight (swimming in the pool for an hour with it on purpose didn't seem to hurt it)! This is a great fire starting option for your BOB as well as your other methods. If you smoke (I don't) it will become your best friend. CC also has other lighters and fire starting options for your BOB as well!!!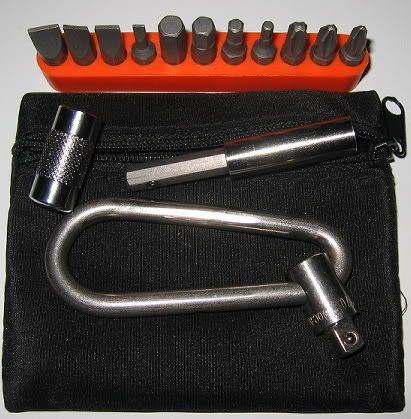 Here is a tool kit for your BOB that offer big tool performance in a TINY package! Heck it is handy to carry in your pocket. Carry one in your pocket at Children's Birthday Parties and Christmas (for adding batteries to kid's toys) and you will be a hero. Doesn't take up much room, but is a lifesaver when you need it.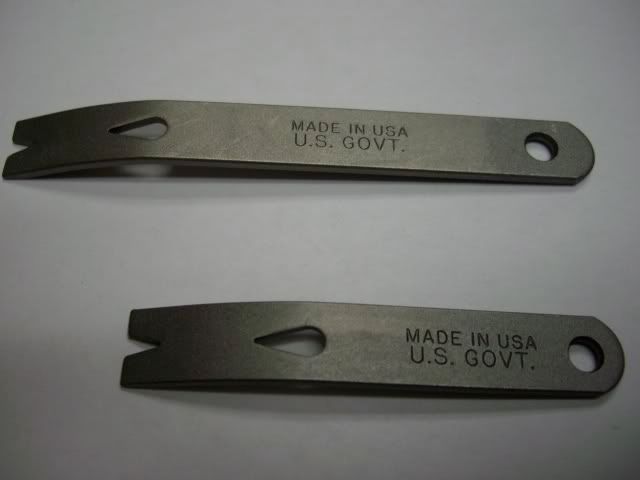 A Widgy Bar is a small prying tool that comes in very handy when you need to pry up molding, pull small nails, pry up the corner of a wood box (think ammo crate). I carry the micro-Widgy on my keychain and have used it several times for small prying jobs. If you work in a field that requires you to use tools, then this will come in handy someday. I don't use mine everyday, but when I do, I am glad I had it with me.
There are many things at County Comm that deserve mention here, but I write this as a primer to see what they have to offer. Some things you may find very handy for your BOB and in my expereince EVERYDAY use! I am in NO way connected with County Comm other than being a very satisfied customer. Now if I could only afford the Marathon C-SAR... 73
Later,
ZA
PS So you don't have to scroll up to the top of the page to get the link here it is again:
www.countycomm.com