Howdy Folks,
Just had a little time to post another picumentry and show you how the homestead is looking...
Looks like my Stark Apple Trees will be producing a good crop this year :) If there is one thing you need to do when you get a piece of property is to plant fruit trees/bushes, nut trees, etc. as soon as you can. This is one thing that will really pay for itself once they start producing. It takes years sometimes for these trees to produce so you will want to get started as soon as you can. These trees were planted 3 years ago.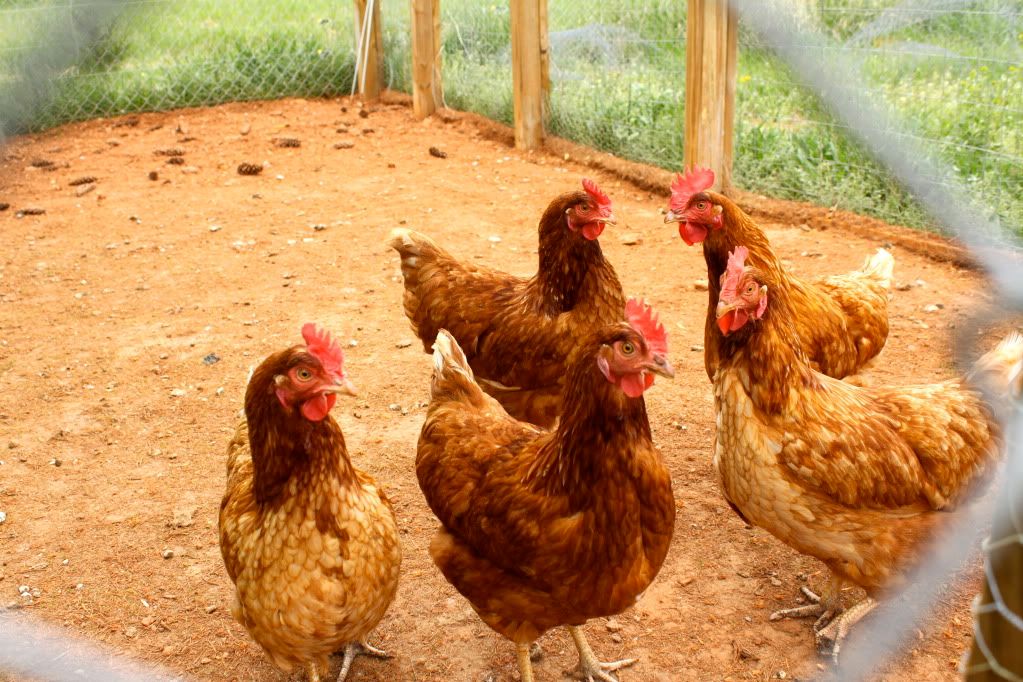 The chickens are doing fine, having a problem with one being broody, but that might come in handy when we want chicks. 6 hens produce more than enough eggs for us. Like I said before, chickens are the easiest way to produce food I have found yet!
Another thing we are really enjoying is the Jack Spirko Strawberry pot. When I say we are enjoying it, I mean it!. It provides us with a nice bowl of strawberries every day to eat! Basically it is a large plastic pot with 2" holes drilled into the side and strawberry plants placed in them. I like this idea so good that I plan on adding a few more. This is an excellent way to have strawberries!!! Thanks Jack :)
And thanks to ya'll for reading my Ramblings!
Later,
ZA