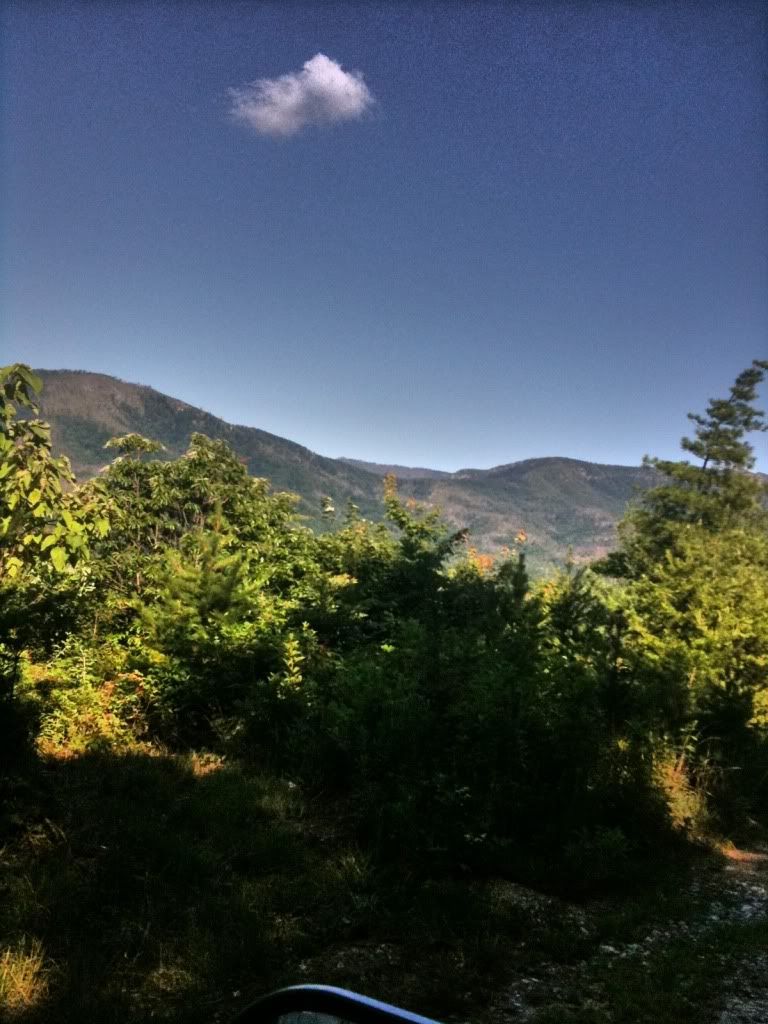 Some folks like to build homes in remote locations and then put gates to block access into them. I totally understand that idealogy, but I don't call people to repair my problems and then don't provide access to allow them to fix them.
I had to head up and fix a customers service. The problem was all the gates that provided access were locked up and I was not going to able to drive the old work truck down to the residence. So I was going to either leave the customer out of service or go on a little hike.
I freshened up my CamelBack with 3 liters of ice cold goodness, sprayed down with insect repellent, grabbed my Woodsman's Pal, Walking Stick, batteries for my flashlight and headed down the road.
The picture on top was taken a few weeks before when I was in the area that shows you the terrain.
I began my descent down the trail with the realization that it would be all uphill on the way back. Roughly two miles down and I located the house and the problem, but I would need my work truck for the materials.
So back up the hill I hiked and I began to appreciate the gear I had with me. The water quenched my thirst, the walking stick helped me walk up the little trail, the LED flashlight illuminated my path, and the iPhone had sent out a position report to my wife via email and also provided me with a map and compass (had paper and a real one as well).
As I came back on top of the mountain my work cellphone had a voice mail with my customer and I called him back and got someone to let me into the gate to fix his problem.
With my gear I carry I am able to save my own rear as well as utilize it for things as simple as long hikes to help me with my job. So your BOB is not just for emergencies only, it helps you when there is nothing too exciting going on as well.
Just make sure you replace any items you used when you get back to where you can.
Oh yeah, here is the last bit of light fading behind a mountain that I was blessed in seeing as I got back to my truck!
Thanks for reading!
later,
ZA