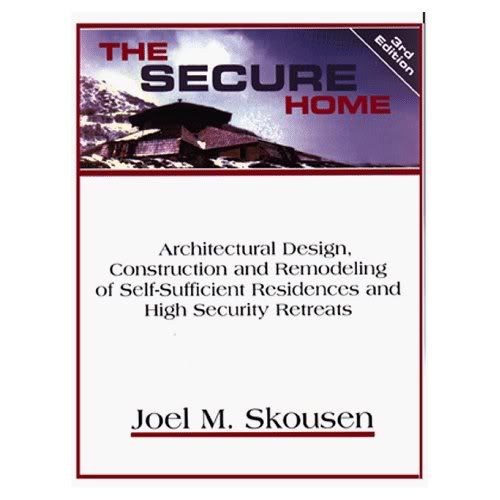 So you are preparedness/survival minded and want to build a home? Want to upgrade your current home?? You will need to get a copy of "The Secure Home" by Joel M. Skousen!
This is the book I wish I had read before I built my home and after reading it I found I did a lot of things right. Still there are some things I wish I had done.
Joel has been designing 'secure homes' for years so he knows about what he speaks of.
I really like his idea of a bullet resistent room using commonly available materials and many other great ideas you need to consider BEFORE you begin building your home.
Yes it is pricey, but where else are you going to get that kind of information that Joel provides from your local contractors (unless you have some really cool contractors in your area).
So give it a read.
FYI, this review is based soley on myself purchasing this book on my own (about a year ago) with no consideration to feature it in this blog entry. Only after reading it I found it to be excellent material for those who want their home a little more secure.
Thanks for reading,
Later,
ZA